Alexandra Klein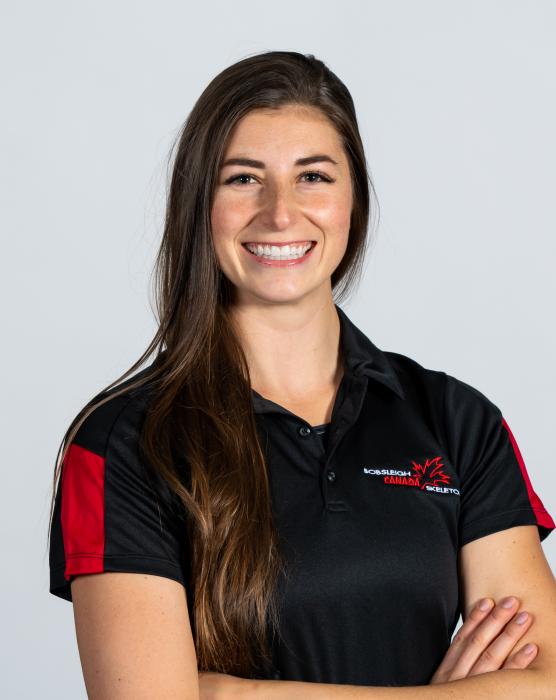 Alex joins the Canadian Bobsleigh Program after attending university in Rhode Island and playing professional basketball in Europe. However, her career was cut short for a couple of reasons.

'I allowed my mind to weaken, and my body broke down in response. I had to head back to Canada to work on healing my large intestine, which was severely inflamed due to stress. My passion was born, and I didn't even realize then."

Fast forward a year later and Alex's coaching journey began, originally as a fitness and macro coach for women, and eventually transforming into High Performance Coaching for women. But not just regarding staying healthy and fit. She wanted to dive deeper with her girls. Alex wanted to help them change their habits and reach high performance, whatever that meant for them as individuals. And sure enough, lives and careers began to transform as we awakened their fire within.
Alex's career also took a turn in 2022 when she discovered a new very different passion. Realizing she still had something left in the tank, she took on the challenge to re-train her body and tackle one of the fastest sports on ice. She attended the National Testing Camp in the summer of 2022 and is now chasing her new performance goals on the World Cup circuit as a brakewoman.
Did You Know…
Alex may be the tallest woman on the World Cup circuit. Her hero is Michael Jordan. A four-sport athlete in high school, Alex studied business with a major in marketing at Rhode Island while playing basketball. Her favourite food is ice cream.