Davidson de Souza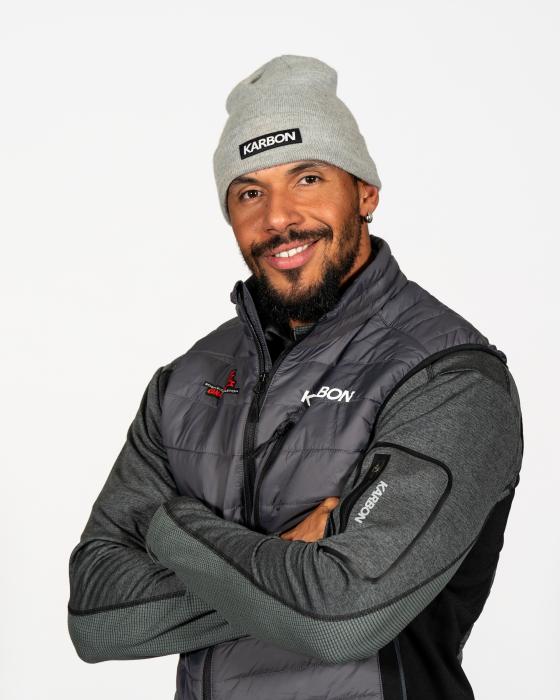 | | |
| --- | --- |
| Sport: | Bobsleigh |
| Position: | Brakeman |
| Birth Date: | Mar. 17, 1992 (age 31) |
| Birth Place: | São Paulo, Brazil |
| Residence: | Calgary, AB |
| Instagram: | @Boka.sp |
Davidson was born and raised in Sao Paulo, Brazil, He came to Canada through the Brazilian Bobsled Team in 2013-14, when he fell in love with the sport and had the opportunity to fight for a spot on the 2014 Olympic Team (Sochi). This was a life changing eye opener for Davidson. He had to learn the language, the sport and the culture.
After the Olympics where he represented Brazil, Davidson sold every single thing he had back home: a motorcycle, cellphone, and a notebook, which wasn't much, but it was enough to buy a one way ticket back to Canada.
The dream to be on the Canadian Team at the Olympics got bigger when he became a father in 2015. Representing the country of his first child, and soon to be second would be a honor.
While the family life shifted his priorities, the desire to train and compete never faltered. Davidson continued with his oldest sport becoming top-15 Discus thrower and later achieved his Pro Card at Natural men's Physique.
But aa empty feeling reminded him that he has an unfinished mission with bobsleigh. In December 2021, when his two sons were big enough to understand that their father is an athlete with a dream, Davidson decided it's time to continue this Olympic mission.
He believes life is made of two choices: Discipline or Regret!
Did You Know… Davidson's favourite track is the Whistler Sliding Centre. His party trick is rapping in Portuguese. He loves spending time with his sons, working, training, reading and learning.
Career Highlights
| | Gold | Silver | Bronze | Other |
| --- | --- | --- | --- | --- |
| 2023 - World Championships, St. Moritz, SUI: 4- Man | | | | 13th |
| 2022 - World Cup, Whistler, CAN: | | | 4-Man | |
| 2022 - North American Cup, Whistler, CAN | 4-Man | | 4-Man | |
| 2019 - National Man'ss Physique Championship: | | | | |
| 2015 - First World Cup with Team Brazil | | | | |
| 2014 - Olympic Winter Games, Sochi, RUS: Team Brazil | | | | |
| 2012 - Brazilian National Championships: Discus | | | | Top 10 |
| 2010 - Brazilian National Championships: Javelin | | | | |
Olympic Winter Games Results
| Season | Location | Discipline | Result | Crew |
| --- | --- | --- | --- | --- |
| 2014 | Sochi, RUS | | | Team Brazil |
| | | | | |
World Championship Results
| Season | Location | Discipline | Result | Crew |
| --- | --- | --- | --- | --- |
| 2023 | St. Moritz, SUI | 4- Man | 13th | Austin, De Souza, Murray- Lawrence, Gray |
| | | | | |
World Cup Results
| Season | Location | Discipline | Result | Crew |
| --- | --- | --- | --- | --- |
| 2022/23 | | | | |
| | Altenberg, GER | 4- Man | 13th | Austin, De Souza, Murray- Lawrence, Gray |
| | Altenberg, GER | 4- Man | 8th | Austin, De Souza, Murray- Lawrence, Gray |
| | Winterberg, GER | 4-Man | 9th | Austin, De Souza, Murray-Lawrence, Gray |
| | Whistler, CAN | 4-Man | 3rd | Austin, De Souza, Murray-Lawrence, Gray |