Ryan Sommer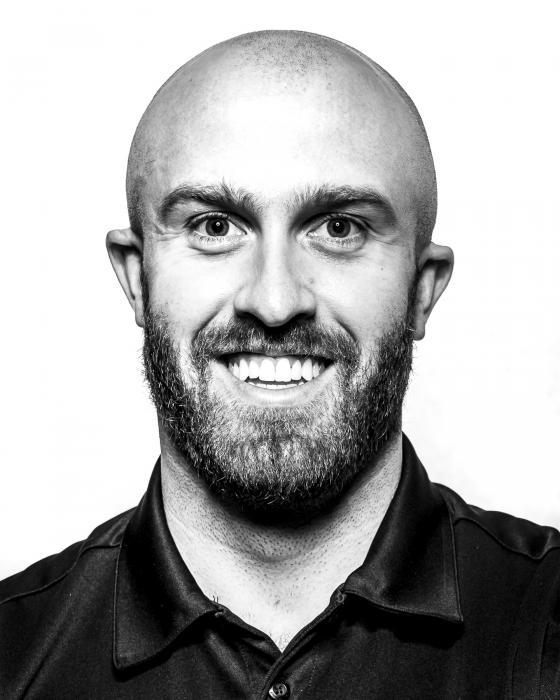 | | |
| --- | --- |
| Sport: | Bobsleigh |
| Position: | Brakeman |
| Birth Date: | Aug. 27, 1993 (age 28) |
| Birth Place: | White Rock, BC |
| Residence: | Calgary |
| Twitter: | @ryansoms |
| Instagram: | @ryansoms |
The Olympic dream was sparked in Ryan later in life while working as a forest fire fighter in Northern Alberta. It was watching the Opening Ceremonies of the 2016 Olympic Summer Games in Rio, where he was dared by a friend to test his skills at a national recruitment camp. He relocated to Calgary the following month and never returned.
His first Olympic experience came in 2018 when he traveled to PyeongChang to watch his girlfriend, Blayre Turnbull, win the silver medal in women's hockey.
After participating in testing camp in 2016, Ryan was on a bobsleigh mission. He made an immediate impact on the Canadian Bobsleigh Team in 2019 where he was sliding with Team Kripps, who were named Team of the Year at the 2019 Canadian Sport Awards following a gold medal performance in the four-man race at the 2019 World Cup in Lake Placid, and a bronze in front of friends and family at the World Championships on his favourite track in Whistler. Ryan also pushed Justin Kripps to the silver-medal step of the podium at a World Cup stop in Calgary in 2019.
The squad proved in 2020 they will continue to be a force to reckon with on the track to Beijing 2022. Team Kripps finished third in the Overall World Cup two- and four-man standings. They were second in the Overall Combined World Cup standings.
Ryan was active in a variety of sports. He competed in discus and hammer throw at the University of Lethbridge. He won a silver medal in discus at the 2013 Canada Summer Games.
Outside of sport, Ryan enjoys fly fishing, traveling, plants and culinary experiences. He enjoys visiting the family cabin on Shushwap Lake. A graduate from the University of Lethbridge Kinesiology program, Ryan also has a Certificate of Business from Queens University.
When he is done sport, he hopes to open a coffee shop that sells plants, or return to fire fighting.
Did You Know...
Ryan did hip hop as a child and was captain of his Varsity track and field squad at the University of Lethbridge.
Career Highlights
| | | | | |
| --- | --- | --- | --- | --- |
| | Gold | Silver | Bronze | Other |
| 2021 - World Championship, Altenberg, GER | | | | 5th 4man |
| 2021 - World Cup, Igls, AUT | | | 4man | |
| 2021 - World Cup, Konigssee, GER | | | | 5th 4man |
| 2021 - World Cup, Winterberg, GER | | 4man | | |
| 2021 - World Cup, St Moritz, SUI | | | 4man | |
| 2020 – World Cup, St. Moritz, SUI | 4man | | | |
| 2020 – World Cup, Konigssee, GER | | | 4man | |
| 2020 – World Cup, Igls, AUT | | | | 5th 4man |
| 2020 – World Cup, La Plagne, FRA | | | | 5th 4man |
| 2020 – World Cup, Winterberg, GER | | | | 5th 4man |
| 2019 – World Championships, Whistler, CAN | | | 4man | |
| 2019 – World Cup, Calgary, CAN | | 2man | | |
| 2019 – World Cup, Lake Placid, USA | 4man | | | |
Olympic Winter Games Results
Brakeman
| | | | | |
| --- | --- | --- | --- | --- |
| Season | Location | Discipline | Result | Crew |
| 2021/22 | Beijing, CHN | 4man | 3rd | Kripps, Sommer, Stones, Coakwell |
World Championship Results
Brakeman
| | | | | |
| --- | --- | --- | --- | --- |
| Season | Location | Discipline | Result | Crew |
| 2020/21 | Altenberg, GER | 4man | 5th | Kripps, Sommer, Stones, Coakwell |
| 2018/19 | Whistler, CAN | 4man | 3rd | Kripps, Sommer, Stones, Coakwell |
World Cup Results
Brakeman
Season

Location

Discipline

Result

Crew

2021/22

St Moritz, SUI
4man
5th
Kripps, Sommer, Dearborn, Stones
Winterberg, GER
4man
5th
Kripps, Sommer, Coakwell, Stones
Sigulda, LAT
2man
4th
Kripps, Sommer
Altenberg, GER
4man
2nd
Kripps, Sommer, Coakwell, Stones
Winterberg, GER
4man
3rd
Kripps, Sommer, Coakwell, Stones
4man
4th
Kripps, Sommer, Coakwell, Stones
Altenberg, Ger
4man
5th
Kripps, Sommer, Coakwell, Stones
2man
6th
Kripps, Sommer
Igls, AUT
4man
3rd
Kripps, Sommer, Coakwell, Stones
4man
6th
Kripps, Sommer, Coakwell, Stones

2020/21

Igls, AUT
4man
3rd
Kripps, Sommer, Coakwell, Stones
Koenigssee, GER
4man
4th
Kripps, Sommer, Coakwell, Stones
St Moritz, SUI
4man
3rd
Kripps, Sommer, Coakwell, Stones
Winterberg, GER
4man
2nd
Kripps, Sommer, Coakwell, Stones

2019/20

St. Moritz, SUI
4man
1st
Kripps, Sommer, Stones, Coakwell
Koenigssee, GER
4man
3rd
Kripps, Sommer, Stones, Coakwell
Igls, AUT
4man
5th
Kripps, Sommer, Stones, Coakwell
La Plagne, FRA
4man
5th
Kripps, Sommer, Stones, Coakwell
Winterberg, GER
4man
5th
Kripps, Sommer, Stones, Coakwell
4man
6th
Kripps, Sommer, Stones, Coakwell
Lake Placid, USA
4man
1st
Kripps, Sommer, Stones, Coakwell
4man
1st
Kripps, Sommer, Stones, Coakwell

2018/19

Calgary, CAN
4man
5th
Kripps, Sommer, Stones, Coakwell
Lake Placid, USA
4man
1st
Kripps, Sommer, Stones, Coakwell
Innsbruck, AUT
4man
6th
Kripps, Sommer, Stones, Coakwell
Koenigssee, GER
4man
6th
Kripps, Sommer, Stones, Coakwell
Altenberg, GER
4man
12th
Kripps, Sommer, Stones, Coakwell