Kreig Yeh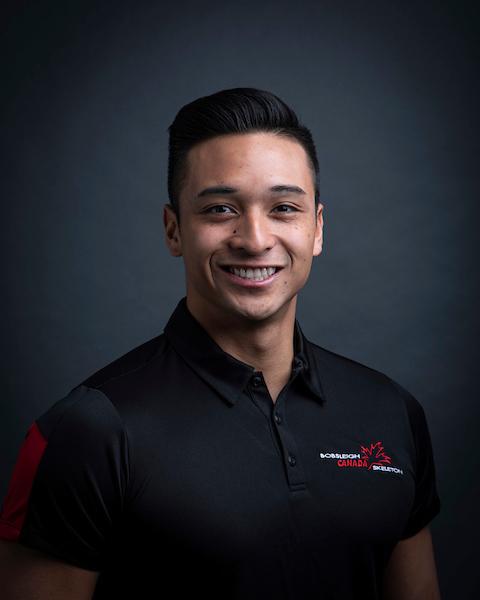 | | |
| --- | --- |
| Sport: | Bobsleigh |
| Position: | Brakeman |
| Birth Date: | Nov. 26, 1995 (age 25) |
| Birth Place: | Vancouver, BC |
| Residence: | Vancouver |
| Instagram: | @kreig_yeh |
Kreig found his way into bobsleigh after wanting to test his sprint time at the RBC Training Ground. It was here he was encouraged to attend a national recruitment camp in Vancouver. After showcasing his skills, he was invited to attend the National Bobsleigh Prospect Camp where he made the National Development Team.
Kreig comes from a football background in high school which led him into captaining the Simon Fraser University Rowing Team. He graduated from Simon Fraser University in June 2019 with a Bachelor of Arts valedictorian, Kreig earned a credential from Harvard Business School HBX studying business analytics, financial accounting and managerial economics. Kreig currently works at KPMG in Vancouver as a digital marketer.
Did You Know…
Kreig can finish a 355ml bottle of water in under two seconds. Used to be a gamer and loves finding new hikes and new eats in and around Vancouver.

Career Highlights
2019 – National Bobsleigh Team Prospect Camp: 30m Sprint – 3.73