Orion Edwards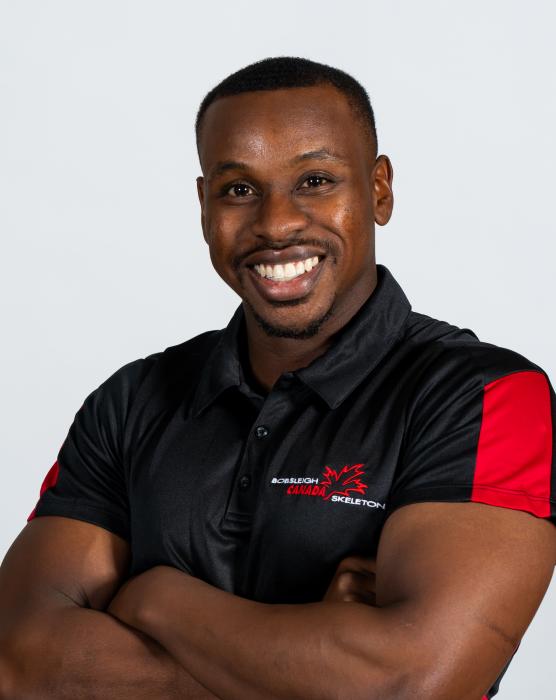 | | |
| --- | --- |
| Sport: | Bobsleigh |
| Position: | Pilot |
| Birth Date: | Dec. 20, 1994 (age 28) |
| Birth Place: | Newmarket, Ont. |
| Residence: | Newmarket, Ont. |
| Instagram: | @o_eddy7 |
A defensive back with the University of Guelph (2013-2017), Orion tore his ACL in 2016 going into his senior year of football. A couple hours after getting ACL reconstruction surgery, he decided to rewatch the (1993) movie "Cool Runnings" with his older sister. At the beginning of the movie, his sister said "you have the same length dread locks as one of the characters, "Sanka." And he said "Okay what's your point?" Then his sister said "You should do bobsleigh after you're done playing football. I think you would be great at it, because you are fast, explosive, and strong."
Orion told her that he would think about it. After rehabbing his knee and playing his final season of football at the University of Guelph in 2017, he moved to Seattle to work for Athletes in Action (a Christian sports ministry) as an international campus missionary. While Orion was in Seattle he officially decided to hang up the cleats, however, he felt that he had a lot of athletic potential that he wanted to still use.
Orion started thinking about bobsleigh again, and so he got in touch with his old football coach Neil Lumsden (Jesse's dad). After a talk with Coach Lumsden, he got in touch with Coach Morgan Alexander, where he was given a run down about attending a regional tryout. And the rest was history.
Did You Know…
Orion graduated with Honours B.A. in Criminal Justice. He was declined from Canadian Arm Forces due to his peanut/treenut allergy. He is a lover of movies. Wants to become fluent in sign language (ASL or SEE).
Career Highlights
Gold
Silver
Bronze
Other
2021 - North American Cup, Park City, USA

13th 2man
15th 2man

2021 - North American Cup, Whistler, CAN

10th 2man
13th 2man

2019 - North American Cup, Park City, USA
5th 4man
2019 - North American Cup, Park City, USA

4th 4man
4th 4man
4th 4man