Christopher Patrician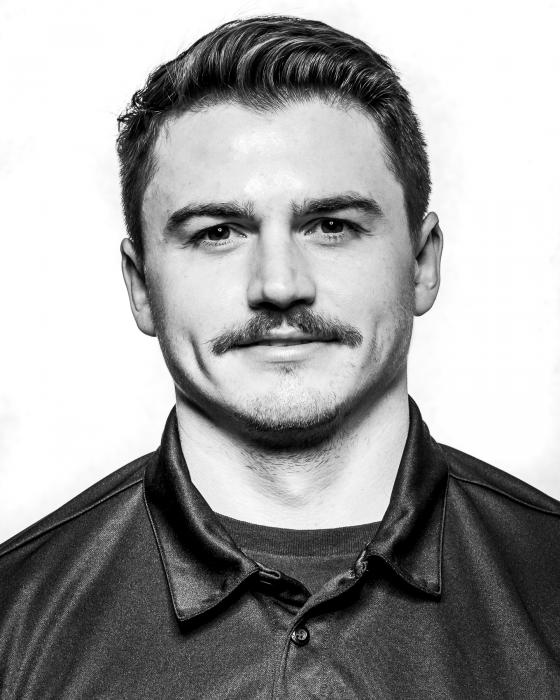 | | |
| --- | --- |
| Sport: | Bobsleigh |
| Position: | Brakeman |
| Birth Date: | Jul. 9, 1991 (age 31) |
| Birth Place: | Scarborough, Ont. |
| Residence: | Toronto |
After following the advice of a friend to attend Canada's regional bobsleigh combine in Ontario in 2015, Chris' sport goals officially transitioned from the gridiron as a member of the University of Queen's football team to chasing an Olympic dream with the National Bobsleigh Program where he is a brakeman on the Development squad.
A talented athlete, Chris grew up playing soccer and hockey before he started playing football competitively in high school.
When not training and competing, he was completing his Bachelor of Arts Honors with a major in Art History at Queen's University. He later attended George Brown College where he also completed a Diploma in Building Renovation. When he is done his sporting career, Chris would like to pursue a profession in woodworking and become a carpenter.
Outside of sport, Chris likes to spend time at the family cottage, building furniture, reading and playing board games.
Career Highlights
Gold
Silver
Bronze
Other
2021 - World Championships, Altenberg, GER
10th 4man
2021 - World Cup, Igls, AUT
16th 4man
2021 - World Cup, Konigssee, GER
8th 4man
2017 – North American Cup, Calgary, CAN

5th 2man
2016 – North American Cup, Lake Placid, USA

4man

4man

4th 2man
2016 – North American Cup, Park City, USA
4man
4th 4man
2016 – Europe Cup, St. Moritz, SUI
20th 4man
2016 – Europe Cup, Igls, AUT

14th 4man
16th 4man
9th 2man

2016 – Europe Cup, Konigssee, GER

10th 4man
13th 4man
Olympic Winter Games Results
| | | | | |
| --- | --- | --- | --- | --- |
| Season | Location | Discipline | Result | Crew |
| 2021/22 | Beijing, CHN | 4man | 23rd | Austin, Dearborn, Patrician, Sunderland |
World Championship Results
| | | | | |
| --- | --- | --- | --- | --- |
| Season | Location | Discipline | Result | Crew |
| 2020/21 | Altenberg, GER | 4man | 10th | Spring, Mlakar, Evelyn, Patrician |
World Cup Results
| | | | | |
| --- | --- | --- | --- | --- |
| Season | Location | Discipline | Result | Crew |
| 2021/22 | | | | |
| | St Moritz, SUI | 4man | 13th | Austin, Murray-Lawrence, Sunderland, Patrician |
| 2020/21 | | | | |
| | Igls, AUT | 4man | 16th | Spring, Mlakar, Evelyn, Patrician |
| | Konigssee, GER | 4man | 10th | Spring, Mlakar, Evelyn, Patrician |