Kevin Boyer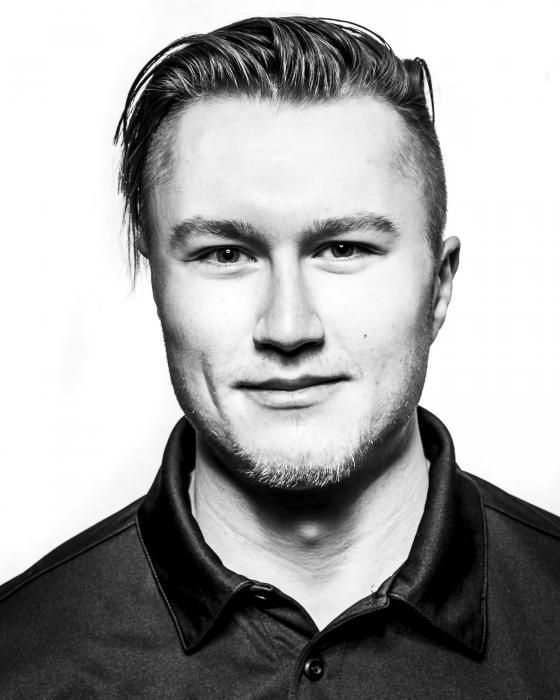 | | |
| --- | --- |
| Sport: | Skeleton |
| Birth Date: | Apr. 24, 1993 (age 28) |
| Birth Place: | Sherwood Park, Alta. |
| Residence: | Sherwood Park, Alta. |
| Twitter: | @kboyer93 |
| Instagram: | @dat.badman |
Kevin was first introduced to the sliding world as a 17-year-old following the 2010 Olympic Winter Games when he attended the Alberta skeleton school. Immediately hooked on the sport, he competed in his first North America Cup race in 2012 in Calgary where he had two, top-10 finishes. Kevin competed on the North America Cup for the entire 2014 season. He began on the same circuit in 2015, but progressed onto the Europa Cup for the second half of the season. Kevin celebrated a silver medal at the birthplace of the sport in St. Moritz, Switzerland in his first race. After another full season on the Europa Cup four years ago, Kevin took a giant step forward in his development three years ago where he debuted on the World Cup.
Ready to carry the torch for the next generation of Canadian skeleton athletes, Kevin achieved the first step of his Olympic dream in 2018 when he qualified to represent Canada at the PyeongChang Games.
When not sliding down tracks around the world with the beaver painted in Haida art on his helmet, Kevin is a huge baseball fan. In the offseason he can be seen patrolling the outfield of the Calgary sport and social softball league. He is also a massive Edmonton Oilers fan.
Career Highlights
Gold
Silver
Bronze
Other
2020 – World Cup, La Plagne, FRA

16th
2019 – World Cup, Calgary, CAN

13th
10th

2018 – Olympic Winter Games, PyeongChang, KOR

17th

2018 – World Cup, Konigssee, GER
13th
2018 – World Cup, St. Moritz, SUI
17th
2018 – World Cup, Altenberg, GER
15th
2017 – World Cup, Winterberg, GER
12th
2017 – World Cup, Whistler, CAN
12th
2017 – World Cup, Park City, USA
14th
2017 – World Cup, Lake Placid, USA
14th
2017 – World Championships, Konigssee, GER
22nd
2017 – World Cup, Konigssee, GER
17th
2016 – World Cup, Whistler, CAN
17th
2016 – Europe Cup, St. Moritz, SUI
4th
2016 – Junior World Championships, Winterberg, GER
15th
2015 – Junior World Championships, Altenberg, GER
14th
2015 – Europe Cup, St. Moritz, SUI
2014 – Junior World Championships, Winterberg, GER
15th
Olympic Winter Games Results
| | | |
| --- | --- | --- |
| Season | Location | Result |
| 2017/18 | PyeongChang, KOR | 17th |
World Championship Results
| | | |
| --- | --- | --- |
| Season | Location | Result |
| 2019/20 | Altenberg, GER | 25th (Men's) |
| | | 10th (Mixed Team) |
| 2016/17 | Konigssee, GER | 22nd (Men's) |
World Cup Results
| | | |
| --- | --- | --- |
| Season | Location | Result |
| 2020/21 | | |
| | Konigssee, GER | 19th |
| | St. Moritz, SUI | 18th |
| | Winterberg, GER | 16th |
| 2019/20 | | |
| | Sigulda, LAT | 18th |
| | St. Moritz, SUI | 17th |
| | Konigssee, GER | 17th |
| | Igls, AUT | 24th |
| | La Plagne, FRA | 16th |
| | Winterberg, GER | 21st |
| | Lake Placid, USA | 17th |
| | Lake Placid, USA | 25th |
| 2018/19 | | |
| | Calgary, CAN | 13th |
| | Calgary, CAN | 10th |
| | Lake Placid, USA | 18th |
| | St. Moritz, SUI | 10th |
| | Igls, AUT | 18th |
| | Altenberg, GER | 24th |
| | Winterbeg, GER | 18th |
| | Sigulda, LAT | 22nd |
| 2017/18 | | |
| | Konigssee, GER | 13th |
| | St. Moritz, SUI | 17th |
| | Altenberg, GER | 15th |
| | Winterberg, GER | 12th |
| | Whistler, CAN | 12th |
| | Park City, USA | 14th |
| | Lake Placid, USA | 14th |
| 2016/17 | | |
| | Igls, AUT | 21st |
| | Konigssee, GER | 17th |
| | St. Moritz, SUI | 23rd |
| | Winterberg, GER | 25th |
| | Altenberg, GER | 19th |
| | Lake Placid, USA | 24th |
| | Whistler, CAN | 17th |