Kyle Murray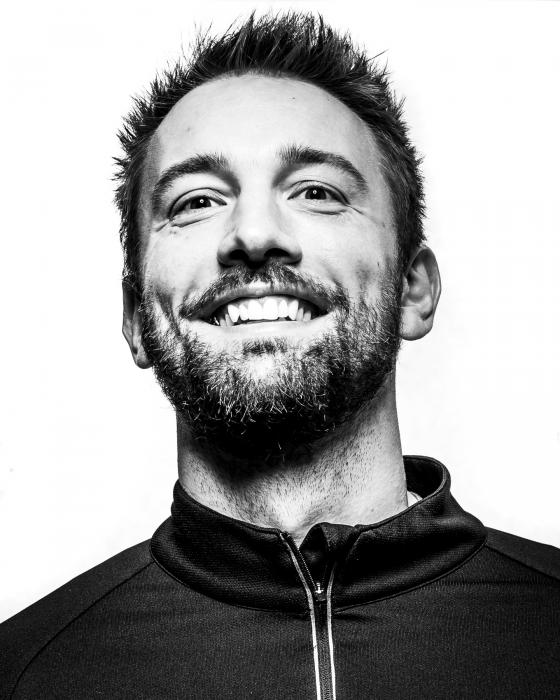 | | |
| --- | --- |
| Sport: | Skeleton |
| Birth Date: | May. 4, 1989 (age 33) |
| Birth Place: | Calgary |
| Residence: | Calgary |
A varsity track athlete who finished fourth in the 300-metre CIS Championships, Kyle's skeleton career began by taking a driving school in 2013 with the Alberta Skeleton Association. His career slowly took shape while experiencing a series of bumps and bruises in his first two years of development.
In 2015, Kyle attended his first national testing camp and achieved the push standards. He was put on the North America's Cup development circuit where he continued to gain experience until 2018 when he progressed onto the Intercontinental Cup circuit.
Kyle grew up in Coaldale, Alta., where he was very active playing football, volleyball and basketball. He graduated from the University of Lethbridge in 2012, and moved to Calgary shortly after for an internship. He holds a Bachelor of Fine arts in new Media and is currently employed as an operations manager for Vivint – a security and home automation company.
Kyle loves to travel and tries to visit a new country every year. He's also a huge fan of stand-up comedy, and has performed a couple of times on his own.

Career Highlights
Gold
Silver
Bronze
Other
2021 - World Championships, Altenberg, GER
27th
2021 - Intercontinental Cup, Koenigssee, GER

13th
14th

2020 - World Cup, Sigulda, LAT
20th
2019 – World Cup, Calgary, CAN

22nd
2019 – World Cup, Lake Placid, USA
23rd
2018 - National Team Selection Races, Whistler/Calgary
4th
2018 – North America's Cup, Whistler
8th
2017 – North America's Cup, Calgary
9th
World Championship Results
| | | |
| --- | --- | --- |
| Season | Location | Result |
| 2020/21 | Altenberg, GER | 27th (Men's) |
| | | 10th (Skeleton Mixed Team) |
World Cup Results
| | | |
| --- | --- | --- |
| Season | Location | Result |
| 2021/22 | | |
| | Altenberg, GER | 28th |
| | Winterberg, GER | 27th |
| | | |
| 2019/20 | Sigulda, LAT | 20th |
| | St. Moritz, SUI | 24th |
| | Konigssee, GER | 28th |
| | Igls, AUT | 23rd |
| | La Plagne, FRA | 25th |
| | Winterberg, GER | 22nd |
| | Lake Placid, USA | 26th |
| | | 24th |
| 2018/19 | | |
| | Calgary, CAN | 22nd |
| | Lake Placid, USA | 23rd |
Intercontinental Cup Results
| | | |
| --- | --- | --- |
| Season | Location | Result |
| 2021/22 | | |
| | Altenberg, GER | 14th |
| | Igls, AUT | 16th |
| | Park City, USA | 12th |
| | | 21st |
| | Whistler, CAN | 10th |
| | | 4th |
| 2020/21 | | |
| | Koenigssee, GER | 14th |
| 2018/19 | | |
| | Lake Placid, USA | 16th |
| | | 16th |
| | Park City, USA | 18th |
| | | 17th |
| | Winterberg, GER | 19th |
| | | 22nd |
| | Igls, AUT | 20th |
| | | 20th |