David Greszczyszyn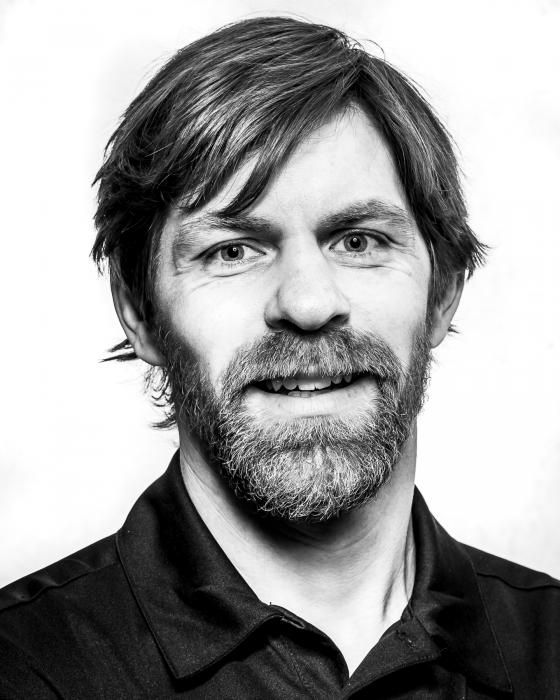 David became interested in skeleton after seeing some highlights on a tv show during high school. David would continually tell his friends and family he was going to give skeleton a try and made it more of a goal after seeing it reintroduced as an Olympic sport at the 2002 Games in Salt Lake City. After graduating from Brock University with his Kinesiology degree, while playing rugby, David went on to pursue his Masters of Teaching degree at Griffith University in Brisbane, Australia. In 2007, while David was teaching in Ontario, he decided it was time to try skeleton and flew out to Calgary.
David was instantly hooked and after being involved in team sports his whole life, he decided it was time to compete in an individual sport. In 2008, he earned a spot on the North American Cup Circuit and moved to Calgary to train full time. After competing for three years in North America, David finally earned a spot on the Europa Cup team and finished second overall. The 2012-13 season was David's first year on the National Team where he finished third overall on the Intercontinental Cup circuit. He cracked the World Cup squad in 2013 and the part-time substitute teacher achieved his Olympic dream in 2018 where he represented Canada in PyeongChang.
His Olympic debut capped off his most successful season on the World Cup where had six top-15 finishes, and three in the top-10. David finally slid onto the World Cup podium for the first time in his career, celebrating the bronze in Winterberg, Germany.

Career Highlights
| | | | | |
| --- | --- | --- | --- | --- |
| | Gold | Silver | Bronze | Other |
| 2019 – World Championships, Whistler, CAN | | | | 11th |
| 2019 – World Cup, Calgary, CAN | | | | 6th |
| 2019 – World Cup, Lake Placid, USA | | | | 15th |
| 2019 – World Cup, St. Moritz, SUI | | | | 11th |
| 2019 – World Cup, Altenberg, GER | | | | 11th |
| 2018 – Olympic Winter Games, PyeongChang, KOR | | | | 21st |
| 2018 – World Cup, Altenberg, GER | | | | 10th |
| 2017 – World Cup, Igls, AUT | | | | 14th |
| 2017 – World Cup, Winterberg, GER | | | | |
| 2017 – World Cup, Whistler, CAN | | | | 7th |
| 2017 – World Cup, Park City, USA | | | | 15th |
| 2017 – World Cup, Lake Placid, USA | | | | 13th |
| 2017 – World Championships, Konigssee, GER | | | | 10th |
| 2016 – World Cup, Whistler, CAN | | | | 5th |
| 2016 – World Championships, Igls, AUT | | | | 14th |
| 2014 – World Cup, Lake Placid, USA | | | | 8th |
| 2014 – World Cup, Calgary, CAN | | | | 8th |
| 2015 – World Cup, Sochi, RUS | | | | 7th |
| 2015 – World Championship, Winterberg, GER | | | | 11th |
| 2013 – World Cup, Calgary, CAN | | | | 6th |
| 2013 – Canadian Championships, Whistler, CAN | | | | |
| 2013 - Overall Intercontinental Cup Standings | | | | |
| 2013 – Intercontinental Cup, Winterberg, GER | | | | |
| 2012 – Intercontinental Cup, Whistler, CAN | | | | |
| 2012 – Overall Europa Cup Standings | | | | |
| 2012 – Europa Cup, Winterberg, GER | | | | |
| 2012 – Europa Cup, Igls, AUT | | | | |
| 2011 – Europa Cup, Altenberg, GER | | | | |
| 2011 – Europa Cup, Konigssee, GER | | | | |
Olympic Winter Games Results
| | | |
| --- | --- | --- |
| Season | Location | Result |
| 2017/18 | PyeongChang, KOR | 21st |
World Championship Results
| | | |
| --- | --- | --- |
| Season | Location | Result |
| 2019/20 | Altenberg, GER | 23rd (Men's) |
| | | 2nd (Mixed Team) |
| 2018/19 | Whistler, CAN | 11th (Men's) |
| | | 2 (Team Event) |
| 2016/17 | Konigssee, GER | 10th (Men's) |
| | | 8th (Team Event) |
| 2015/16 | Igls, AUT | 14th (Men's) |
| | | 5th (Team Event) |
| 2014/15 | Winterberg, GER | 11th (Men's) |
| | | 4th (Team Event) |
World Cup Results
| | | |
| --- | --- | --- |
| Season | Location | Result |
| 2018/19 | | |
| | Calgary, CAN | 6th |
| | | 6th |
| | Lake Placid, USA | 15th |
| | St. Moritz, SUI | 11th |
| | Igls, AUT | 21st |
| | Altenberg, GER | 11th |
| | Winterberg, GER | 21st |
| | Sigulda, LAT | 15th |
| 2017/18 | | |
| | Konigssee, GER | 18th |
| | St. Moritz, SUI | 21st |
| | Altenberg, GER | 10th |
| | Igls, AUT | 14th |
| | Winterberg, GER | 3rd |
| | Whistler, CAN | 7th |
| | Park City, USA | 15th |
| | Lake Placid, USA | 13th |
| 2016/17 | | |
| | Pyeongchang, KOR | 12th |
| | Igls, AUT | 24th |
| | Konigssee, GER | 19th |
| | St. Moritz, SUI | 24th |
| | Winterberg, GER | 17th |
| | Altenberg, GER | 23rd |
| | Lake Placid, USA | 17th |
| | Whistler, CAN | 11th |
| 2015/16 | | |
| | Konigssee, GER | 12th |
| | St. Moritz, SUI | 18th |
| | Whistler, CAN | 5th |
| | Park City, USA | 12th |
| | Lake Placid, USA | 10th |
| | Konigssee, GER | 9th |
| | Winterberg, GER | 13th |
| | Altenberg, GER | 13th |
| 2014/15 | | |
| | Sochi, RUS | 7th |
| | Igls, AUT | 12th |
| | La Plagne, FRA | 13th |
| | St. Moritz, SUI | 13th |
| | Konigssee, GER | 16th |
| | Altenberg, GER | 13th |
| | Calgary, CAN | 8th |
| | Lake Placid, USA | 8th |
| 2013/14 | | |
| | Konigssee, GER | 11th |
| | Winterberg, GER | 20th |
| | Lake Placid, USA | 26th |
| | Park City, USA | 20th |
| | Calgary, CAN | 6th |
Intercontinental Cup Results
| | | |
| --- | --- | --- |
| Season | Location | Result |
| 2019/20 | Pyeonchang, KOR | 10th |
| | | 17th |
| | Lake Placid, USA | 13th |
| | | 14th |
| | Konigssee, GER | 7th |
| | Winterberg, GER | 8th |
| | Sochi, RUS | 10th |
| | | 9th |
| 2012/13 | | |
| | Winterberg, GER | 2nd |
| | Altenberg, GER | 4th |
| | | 5th |
| | Igls, AUT | 6th |
| | | 5th |
| | Park City, USA | 6th |
| | | 6th |
| | Whistler, CAN | 5th |
| | | 3rd |