Leanna Garcia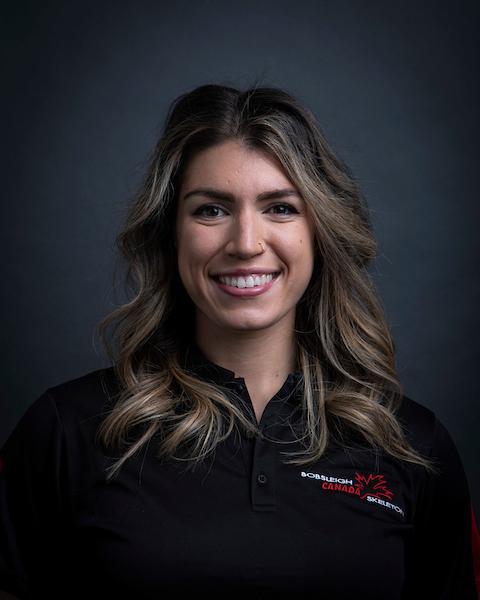 | | |
| --- | --- |
| Sport: | Bobsleigh |
| Position: | Brakeman |
| Height: | 170cm |
| Weight: | 71kg |
| Birth Date: | Sep. 22, 1995 (age 28) |
| Twitter: | @leagarrr |
Leanna found her way into bobsleigh through her track and field coach who was friends with a former national team bobsleigh athlete when she was 16. Encouraged by her coach to attend a Bobsleigh Canada Skeleton combine, the former shot put and hammer throw athlete put her skills to the test in Ottawa.
It wasn't until a few years later when she had completed her Kinesiology and Earth Sciences education at the University of Windsor while competing in track & field, Leanna's Olympic dream led her onto the bobsleigh track.
After completing her bachelor's degree, she retired from track and field and immediately began to work towards her now eight-year-old dream of competing in bobsleigh. Coming from a power sport, Leanna had the strength but was lacking in sprint speed. It took a lot of hard work and support from her coach to decrease her sprint times, but after a year of training she was finally able to surpass the BCS sprint standard. Leanna is now so excited and honored to be representing Canada after years of wondering if her little dream would become a reality. She can't wait to learn more and see where more hard work will take her.
Outside of my training Leanna enjoys researching nutrition and other health science topics. She also has an interest in geology and started collecting rocks and minerals (rare and common) when she was 12.
Did You Know…
Leanna rarely wears matching socks. She has a large collection of rocks and minerals.