Patrick Machibroda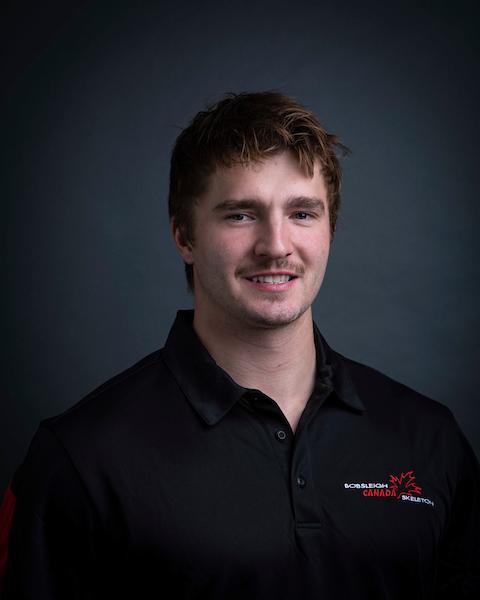 | | |
| --- | --- |
| Sport: | Bobsleigh |
| Position: | Brakeman |
| Height: | 190cm |
| Weight: | 107kg |
| Birth Date: | Aug. 25, 1995 (age 24) |
| Birth Place: | Saskatoon, Saskatchewan |
| Instagram: | @patmach1 |
An avid athlete in his hometown of Saskatoon who excelled in baseball, Patrick learned about a bobsleigh testing camp from his dad who was listening on the radio.
At first thought, he didn't think it was for him, but he did wake up and gave it a shot. Patrick performed well and then gained 40lbs throughout the summer in preparation for the prospect camp where he ran even faster and jumped further. He is now ready to develop through the Canadian system.
Prior to bobsleigh, Patrick went to Vauxhall Academy of baseball and was a hard-throwing left handed pitcher at North Iowa Area, clocking pitches up to 93mph. He was a member of the Junior College World Series Team in 2016. But his baseball career reached a hurdle in 2016 when he completely tore his UCL and was forced to have Tommy John surgery. After throwing some baseballs again in June 2018, he quit his engineering internship and got signed by the Regina Red Sox.
Patrick ended up signing with the Louisiana State University Shreveport where he played his last season in 2019 after hurting his elbow again in training and missed the majority of the season.
Did You Know...
The sport genes run deep in the Machibroda family. Patrick's dad, Ray, won a CIS National Championship in hockey with the University of Saskatchewan Huskies as a goalie in 1983. His younger brother, Evan, was an All-Canadian interior defensive lineman with the University of Saskatchewan Huskies who went on to get drafted by the Edmonton Eskimos. His youngest brother, Nolan, was an All-Florida first basemen, gold glove winner and led the country in RBI's at Central Florida (baseball).