Shaquille Murray-Lawrence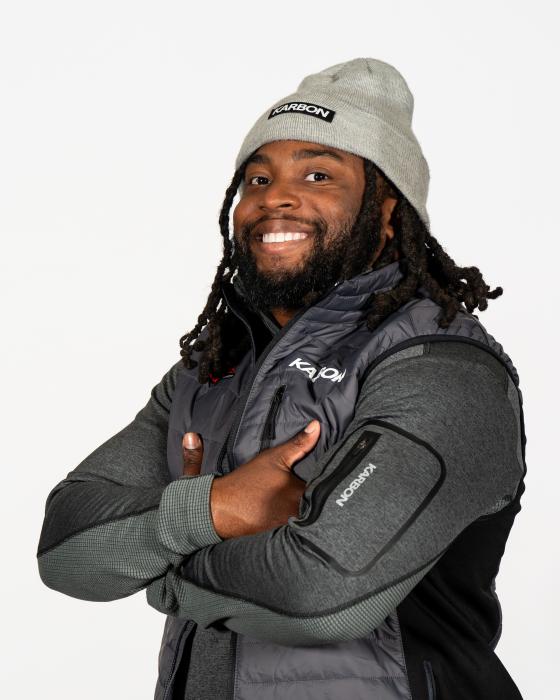 Shaquille is adding his name to the growing list of standout Canadian Football League players who regular change out their gridiron cleats with bobsleigh spikes while dreaming of hosting both the Grey Cup and standing on the Olympic podium.
With the CFL on the sidelines due to COVID-19, Shaquille's competitive nature took over and so he headed to Calgary to attend the National Bobsleigh Team Selection Camp in the fall of 2020.
The third-round draft choice of the B.C. Lions who has bounced around the CFL and is now a running back and kickoff returner with the Montreal Alouettes definitely captured the coaches attention with his power, speed and explosiveness.
In his short time with the National Bobsleigh Program, Murray-Lawrence has demonstrated incredible potential, and has quickly been elevated to Chris Spring's World Cup crew where he continues to learn the intricacies of the sport and chase that new-found Olympic dream.
Career Highlights
| | | | | |
| --- | --- | --- | --- | --- |
| | Gold | Silver | Bronze | Other |
| 2021 - World Cup, St Moritz, SUI | | | | 11th 4man |
| 2021 - Europe Cup, Altenberg, GER | 4man | | | |
World Cup Results
| | | | | |
| --- | --- | --- | --- | --- |
| Season | Location | Discipline | Result | Crew |
| 2021/22 | | | | |
| | St Moritz, SUI | 4man | 13th | Austin, Murray-Lawrence, Sunderland, Patrician |
| 2020/21 | | | | |
| | St Moritz, SUI | 4man | 11th | Spring, Mlakar, Evelyn, Murray-Lawrence |