David Park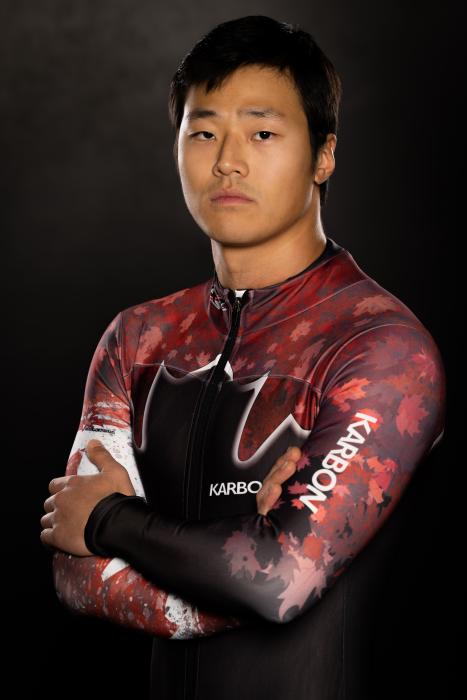 | | |
| --- | --- |
| Sport: | Skeleton |
| Birth Date: | Sep. 5, 1996 (age 25) |
| Birth Place: | Goyang-si (South Korea) |
| Residence: | Calgary |
| Instagram: | @djwark |
Inspired to try skeleton after watching Korea's Yun Sungbin win gold on home ice at the 2018 Olympic Winter Games, David is now chasing his own Olympic dreams in the sport.
He attended a testing camp in Calgary in 2018, just eight months after having knee surgery. A successful first test, he went to skeleton school where he learned to slide on the Olympic Track in Calgary.
David never competed in sport competitively growing up but he is a black belt in taekwondo. He also enjoys playing volleyball, badminton and soccer.
David has a mechanical engineering degree from the University of Calgary. He is now working at a startup medical device company (Nimble Science) as a product development engineer.
Did You Know…
David has two pet hedgehogs (Rocky and Piglet). Check them out on Instagram @rocky_piglet_hedgies. He loves to watch movies and sleep! If he wasn't sliding, he would love to train for judo.

Career Highlights
Gold
Silver
Bronze
Other
2021 - North American Cup, Park City, USA
16th
16th
2021- North American Cup, Whistler, CAN

10th
2nd
25th

2021 - North American Cup, Lake Placid, USA
6th
6th
2021 - North American Cup, Park City, USA

11th
11th
9th

2020 – North American Cup, Lake Placid, USA

17th
2019 – North American Cup, Park City, USA

11th
14th

2019 - North American Cup, Lake Placid, USA

19th